I'm Jeff Jones, President of Carleton Printing and a lifelong resident of the Bay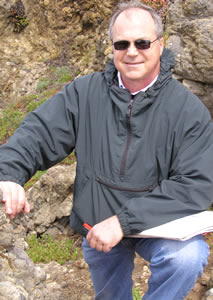 Area. Since 1998, Carleton Printing has provided all types of printing services as well as turn-key direct response marketing solutions for sales and promotional organizations.
The thing that sets Carleton Printing apart from other printers is our attention to customer service. No job is too big or too small for Carleton Printing. We are positioned to provide quality printing with a quick turn around or instant printing at an economical price.
With years of experience in the printing industry, I believe my job is to make the world of printing easy for my clients. I can help you select a paper stock for your project, and consider the advantages of adding a varnish or special coating to protect it. I can also advise you on the best printing processes to use, given your budget and schedule. Once your print job is complete, Carleton Printing also offers distribution and direct mail services. And if you need an electronic copy of your printed piece, we can help with that too!
Give us a call 510-665-4512. At Carleton Printing we are here to help you with all of your printing needs.