Full color booklets give your potential customers constant access to your products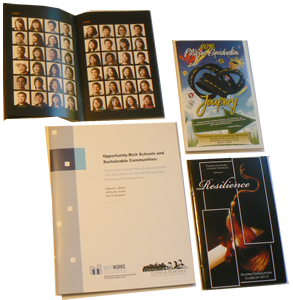 and services. They can take their time to read it and carry it with them for reference.
Whether you need a simple 8-page color booklet or an elaborate 48 page catalog, trust the printing professionals at Carleton Printing. With the latest equipment and years of experience as craftsmen, Carleton Printing produces catalogs, booklets, and manuals in the most cost-effective manner.
Small quantities or large…Single color or full color…Digital printing or color photocopies. The choice is yours. And you'll have the professionals at Carleton Printing to help guide you.