Imprinting your logo on useful items like coffee cups, hats, t-shirts, tote bags and pens builds your brand and makes your company visible!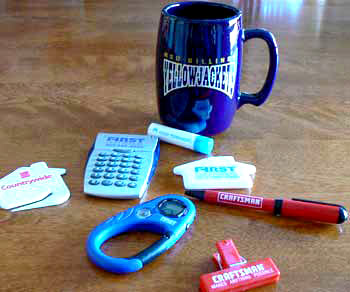 Giveaways are intended for customers and employees alike. They are welcome additions in your tradeshow booth, at golf tournaments, and special community events.
Call Carleton Printing for these items and many others that you might find online or in mailed catalogs. Remember the items you choose reflect back on your company, so select high quality items that will last. And work with a company you can trust to deliver on time and on budget, like Carleton Printing.