Don't just keep everyone up-to-date on important news and events. Do it in style.
Newsletters are a fantastic way for companies, government agencies, and churches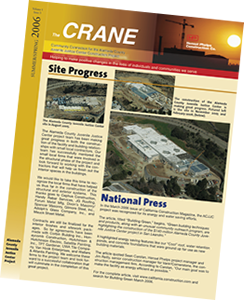 to keep their members or employees informed. But unfortunately, many organizations see dull black and white copies as the way to go, simply because they are quick and cheap.
Full color printing is easier and more affordable than you may think, resulting in newsletters that are much more attractive and enjoyable for readers. And our professional offset printing presses result in text that is far sharper and easier to read than a copy machine could ever produce.
Newsletters can be ordered with a variety of options, and can include up to 8 pages (please contact us if additional pages are required). Take advantage of Carleton Printing's newsletter printing service to give your communications both substance and style.
We will recommend the best printing process for the budget and effect you're seeking to achieve:
Black and White
Single Color
Multi-Color
Full-Color
Carleton Printing can also fold, collate, bind your newsletter and mail it!
Rely on Carleton Printing to deliver the quality you need at an affordable price. Just bring your electronic file or hard copy original to us and we'll do the rest.